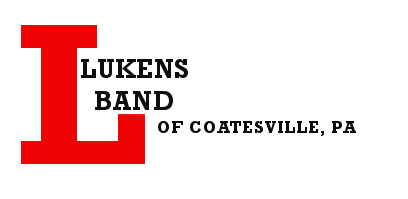 Rehearsals
Since our engagements for the summer of 2021 have been postponed, it is best for us to plan to resume in September, planning a holiday program.

When we resume, everyone who plans on participating with the Lukens Band should have been vaccinated. You need the shot to protect yourself and to help protect the members who you will be playing with. Each one of us associates with different people each day. People who we work with, school children that are taught by band members and just the communities where we live. Now we meet together and BLOW WIND into INSTRUMENTS which will effect all of us. We haven't even approached the subject of bell covers, or bags to encase the instrument. Our biggest factor is the air we transmit in the rehearsal area and how it will effect each one of us. So for you, first and second to support all the members, GET YOUR VACCINE SHOT. The logistics for rehearsals will be worked out later.

Please keep an eye on your email or this site for any updates.



Rehearsals start at 7:00 P.M. in the basement of the Lukens Executive Office Building at 50 South First Avenue, Coatesville, PA. This was the headquarters of the former Lukens Steel Company.