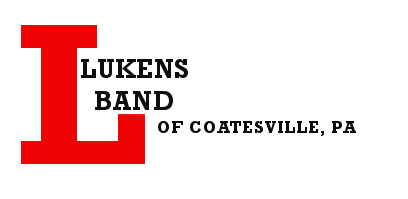 Repertoire
Lukens Concert Band Year 2017/2018 Repertoire
The year 2017/18 repertoire is shown below. The theme for the 2017/2018 season is 'Movie Music.' At each concert the band will play selections from the repertoire shown below. Please click a title to hear a recording of the song.
Marches and Standards
2018
Overture To A New Era
Song For The Young
2017
Annie
At the Movies with John Williams
Cartoon Symphony
Charlie Chaplin
Lawrence of Arabia
Masterpiece
Midway March
Red's White & Blue March
Scenes from the Louvre
Seventy Six Trombones
Showstopper March
Tara's Theme
That's Entertainment
The Sting
Tribute to Glenn Miller
Triumphal March "Quo Vadis"